Voting Time!!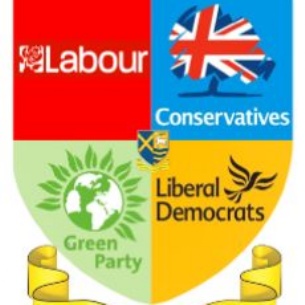 The Politics Department are running a whole school Mock Election, where Sixth Formers are in charge of the four main Political Parties here in St Albans. Campaigning has begun with posters around school and Form Time activities to get all the school involved in the event. The aim of the Mock Election is to allow students to truly experience the excitement of an election campaign and the importance of voting! All teachers and students involved in the different Political Parties randomly drew them to ensure neutrality, with our focus being on getting students more Politically aware.

Next week, we have a hustings taking place on Monday lunchtime in the Library, where students can ask questions to the Sixth Former Candidates. We also have the board in the foyer containing key information alongside information posted around the school and then it's the big day!

Voting starts at 8:35 until 13:05 in the Main Hall on Thursday 12th December.

Any students wanting more information please ask the Politics department!
Miss Taylor, Lead Practitioner of Politics