Dragons Apprentice Team Accord Raises £1,288 for St Albans Citizen's Advice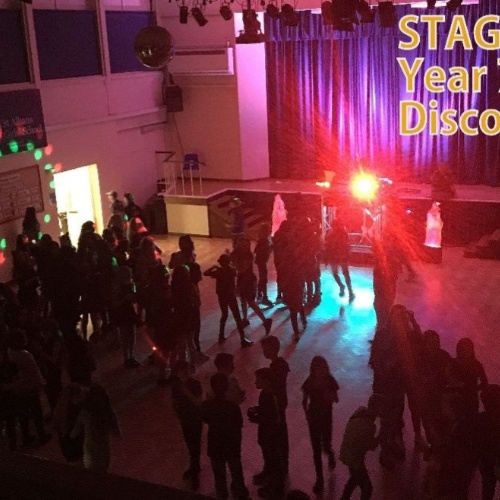 On Friday 19th January, STAGS Dragons Apprentice Team Accord held a very successful Year 7 Disco in the Main Hall for Verulam and STAGS students. A high number of ticket sales, combined with refreshment purchases, helped the team to raise an impressive sum of £1,288.52 for The Citizens' Advice St Albans (CASTAD).
Site Manager/DJ Errol Taylor, provided all the students with fantastic opportunities to dance to the latest sounds and ensured everyone had a really good night.
Team Accord would like to sincerely thank the STAGS Teachers and Support Staff, especially; Errol, Miss McHugh, Assistant Head Teacher and Mrs Glanvill, Curriculum Leader for Business and Economics.
Year 12 Dragons Ambreen Gill and Benaz Aladin said 'Everyone's efforts towards the disco was worthwhile as it helped support a great charity within the St Albans community.'
For more information on St Albans Citizens Advice visit: castad.org.uk/