International Women's Day Year 10 Business Battle!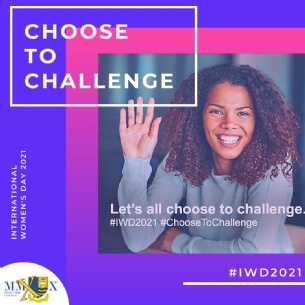 International Women's Day
To mark International Women's Day, five Year 10 students participated in an online 'battle' against Bishops Hatfield and Hitchin Girls' School hosted by Computacenter. Keira, Ellie, Alexandra, Milena and Milaya were given a business plan based on 'Theia', a robotic device developed at Loughborough University. They had an hour to create a pitch and present to a set of 'Dragons' from Computacenter. Despite the time constraints, their presentation was thorough and very impressive. They faced some tough negotiation questions, as well as multiple offers for an investment. Ultimately, Team St Albans won the competition with flying colours!
The team received some brilliant feedback from the 'Dragons' including:
'Your marketing approach was incredibly sound. You really brought to life the size of the available market'.

'Thank you for a really clear presentation that sold how your company and who you are. I liked your two-pronged approach to marketing. I also loved your charity focus.'

'The toughest challenge we've ever done with students. Thank you very much for all of your effort and energy'.
Alexandra said: 'I found this event really interesting, as I was able to take the knowledge I had already got from business lessons, and apply it to real-life scenarios. Working as a team had its ups and downs, but in the end we pulled together and presented a strong pitch to the 'Dragons', and we received some positive feedback. Overall, I am really pleased with how we did!'
Here are some slides from their presentation: