Teyah, Year 12 makes her debut on Arsenal Women's Football 1st Team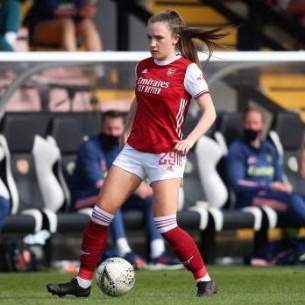 Teyah contributes to 10:0 win!
Teyah made her debut on Sunday 18 April against Gillingham at home, in the 4th round of the FA Cup. It was her third matchday squad in the seniors, after she had been training with them for about a month or so. She came on at about 65 minutes, and went into the back four - the final score was a 10-0 win! Well done Teyah!