8P thank you for the foodbank donations!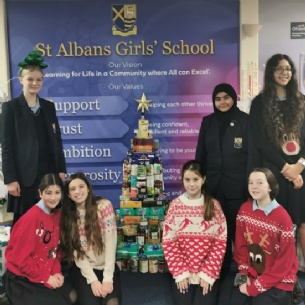 The STAGS value of 'Generosity' clearly displayed by the volume of foodbank donations received.
A big thank you for the 100s of generous donations to the Food Bank Drive. We are still tallying up the number of donations!
Members of 8P have been busy packing the boxes ready for delivery and have built a mini Christmas tree to celebrate our community's achievement.