STAGS Dragons' 'Team Unity' Host Greek Night Extravaganza for Charity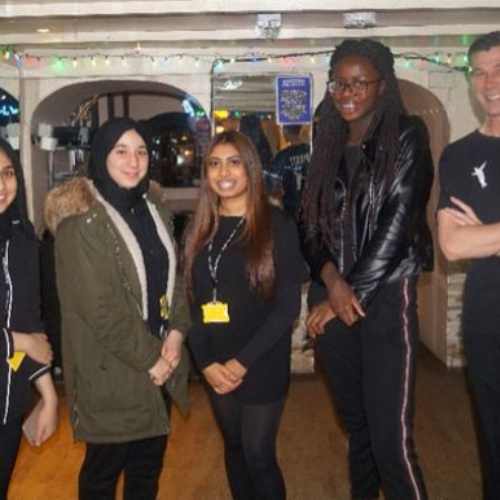 On Friday 19th January STAGS Dragons' Apprentice Team Unity held a fund raising meal Greek night for Charity Small Acts of Kindness and raised an amazing £564.05. The event was attended by the Mayor of St Albans, Mohammad Iqbal Zia and High Sherif of Hertfordshire Will Hobhouse, who is also a super dragon .
The action packed evening at the Greek restaurant Anastasia in St Albans included a two course meal, plate smashing, a belly dancing performance and also a prize auction.
The team would like to sincerely thank the following companies for their support and kind generosity: Anastasia Restaurant, Belly dancer Dinah, plus the companies who donated prizes for the raffle. Experience Days, Peddling Pizza, Rymans, The Snow Centre, Lanwarne Landscapes Ltd.
Both STAGS Dragons Apprentice teams , 'Team Unity' and 'Team Accord ' have now completed their fund raising challenge of turning £100 into £1,000 and will are looking forward to attending the Dragons' Apprentice final at Hertfordshire University in March.