A Special Visit from Dame Helen Hyde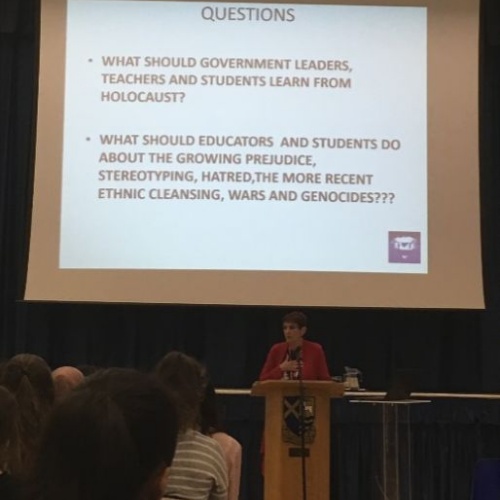 On Thursday 4th January 2018, we had the pleasure of listening to Dame Helen Hyde who provided inspiring insights as to why we should never allow atrocities like the Holocaust or other genocides happen again.
Dame Helen Hyde, who has devoted her life to helping others, spoke of the power of words, sharing her experiences of living in Apartheid South Africa and showing us examples of current genocides, to demonstrate the profound effects of discrimination and why it is so important to take action and change the fates of many who suffer from discrimination. Her charity work is inspiring and shows us what we can do to help those in need.
Lest we forget those whose lives had been taken at the expense of such awful regimes, so we can never let these atrocities arise again.
Zoe Lewis, 12.4