Oaklands Young Chef Competition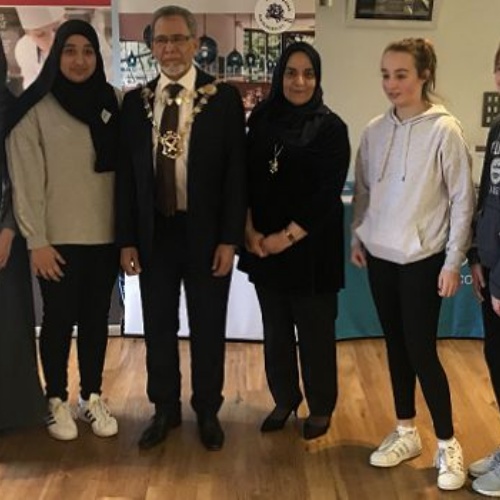 On Saturday 10th February, Oaklands College held their annual Young Chef of the Year competition in which STAGS was represented by four pupils, Jenna Armstrong (10J), Emily Ivory (10C), Romila Khan (11C) and Aysha Saifullah (11A).
Each of the girls was praised by the judges in their speeches for aspects of their dishes: Jenna for her homemade bread and warming lentil and ham soup; Emily for her perfect profiteroles, filled with cream and gorgeously garnish with drizzled chocolate; Aysha's Karahi chicken with delicious chickpea vegetable rice with a healthy, refreshing raita as accompaniment.
Romila's standout butter chicken with naan bread and rice was superbly executed and presented, winning her the award for Best Savoury Dish and over-all runner up position for the Young Chef Competition. Romila is taking up a place at the college next year to study hospitality and catering and I know she will achieve great things in the course of her culinary career!
Additional quote from Romila..'I was really nervous at first but at the end of the competition I felt pleased and proud'.
STAGS Food Tech Teacher, Mrs Barry said 'there can be few experiences as daunting as cooking in an unfamiliar kitchen, to a tight timescale, under competitive conditions. However, with their thorough preparation, STAGS pupils displayed a calm confidence that allowed them to produce fantastically professional dishes which truly impressed visitors and judges alike. The girls should be justly proud of themselves!"
Well done to all the girls for their excellent representation of the school and for showcasing their talents!
Ms Barry, Teacher - ADT Department.