Dance Update for 2018 and Invitation to see Dance Performance Flair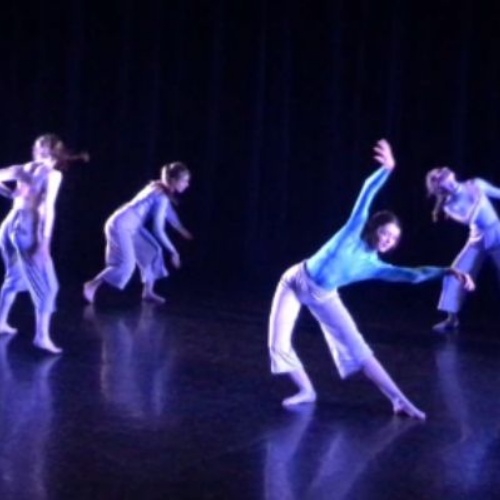 The Stags dancers have been extremely busy this term and we are not finished yet.
On the 31st January we welcomed 3Fall Dance Company to STAGS. The company did a workshop with the Year 10 and 11 GCSE dancers, where they made a short piece that was performed at the start of the show that 3Fall did in the hall in the evening. 3Fall are the touring company made up of 3rd year university students from the University of Chichester.
Following this, our Advance Dance company made up of our elite Year 10, 11, 12 and 13 dancers prepared for UDance 2018, regional platform. We had to go through a selection process to be selected for this prestig-ious event which was held on Sunday 18th February, at the University of Bedford. The students had a fantastic day which started with a technical rehearsal, followed by a workshop with Stopgap Dance company and then an evening performance which was watched by the national panel of judges who will select two of the ten pieces performed to go forward to the National Youth Dance Festival in the summer. The students looked beautiful in their new costumes and performed like professionals, I was extremely proud of them all.
The piece they performed on Sunday can be seen at our biennial dance performance Flair, next week on Tuesday 27th and Wednesday 28th February, 7.00pm in the Main Hall, with tickets at £6 (£4 concession) available on school gateway or on the door
The piece which is entitled "Super Oceanum" was in fact created to be performed in The Albert Hall, as we were selected to dance as part of the Herts Schools Music Gala on the 11th March. We will be dancing accompanied by the magnificent Herts Symphonia, the piece of music is "Hovercraft" by Joby Talbot, a modern classical masterpiece of layers and intricacies, we have worked really hard to match this with a beautiful movement score to match.

Mrs Wheatley
PE/Curriculum Leader for PSCHE