Years 7 and 8 Forms Enter STAGS Innovative Winter Garden Design Competition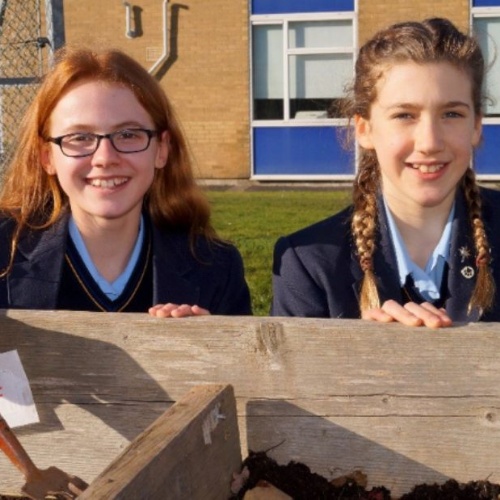 Well done to all the green fingered students in Years 7 and 8, who took part in the winter raised bed garden competition held last month at STAGS. Pupils Felicity Warr, Alice Maguire in Form 7C , won the Year 7 prize for their garden design entry and Sophia Pole, Eve Gamsby in 8J, also won a prize for their innovative Year 8 entry.
Main organiser of the event, Mrs Hewit said 'The Winter garden competition encouraged lots of girls out into the fresh air, even in the snow, and it was lovely to see their enthusiasm and their inventiveness. They learnt how to sow seeds, transplant seedlings and design a small planting scheme'.
The next exciting competition being run by the STAGS Garden Club is the chilli growing challenge in Year 9, which is set to take place during the month of March.