Physics in Action Trip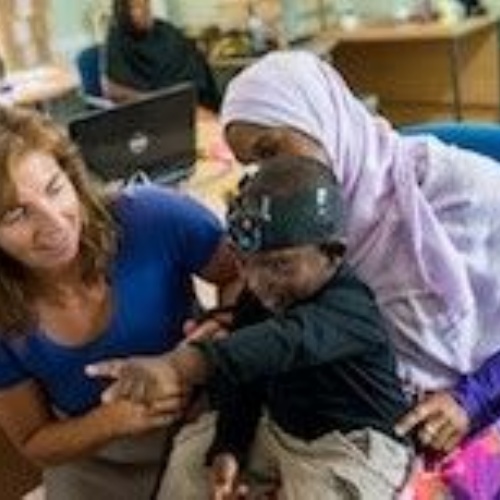 Please enter an introduction for your news story here.
Clare Elwell who delivered her Physics in Action session on Shedding Light on the Brain is a Professor of Medical Physics at UCL. She leads a large research team developing novel optical techniques to image the brain.

On Monday 9th November, A Level Physics students attended the Physics in Action annual programme at the Emmanuel Centre in London which consisted of five wide-ranging and highly engaging sessions of phenomenal Physics that were delivered by the brightest light in the field. The sessions were on the secrets of particle accelerators, the weird world of quantum physics, materials for the 21st century, measuring temperature with sound and shedding light on the brain with medical Physics. A special session on examination success provided students with tools to excel.

Year 13 students Nikita Kamath and Amy Stephen gave their account of this incredible visit: "We really enjoyed the live demonstrations, and it was inspiring to listen to physicists that have been so successful with their careers."

The STAGS community would like to thank Mr Zarrouq, Physics Curriculum Leader for organising such a memorable trip.

Nikita Kamath and Amy Stephen, Year 13