Year 8 Students Enjoy Hobbit's Second Breakfast Experience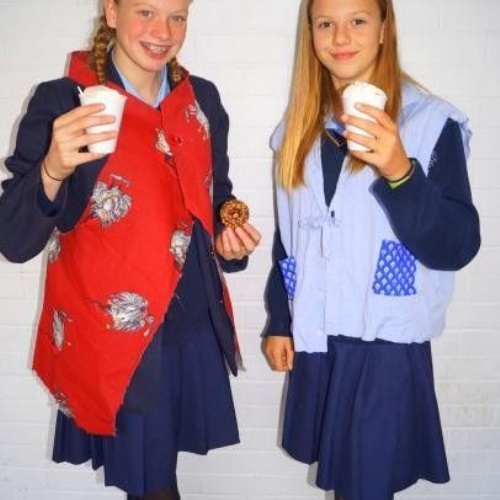 Please enter an introduction for your news story here.
On Thursday 10th November, Year 8 pupils had fun celebrating the Hobbit's Second Breakfast event as part of their English lesson. Mrs Keogh explains how the event reinforces their understanding of the book, entitled 'The Hobbit':

The annual Hobbit's Second Breakfast event was set up to celebrate students' creativity. As part of a home study assignment, students were invited to design and produce an innovative waistcoat for a hobbit. For those who do not know, a hobbit is a type of character from the famous novel. This task challenged students' understanding of the text and stretched their comprehension in a creative format. It required students to select and synthesise relevant information. Pupils were encouraged to model their creations on the day whilst drinking hot chocolate, discussing the book and watching clips from the film.

Year 8 pupil Evie Moule gives her opinion of the event: "I really enjoyed making my waistcoat out of my dad's old shirt, it was fun and I thought the second breakfast was done just at the right time. It made me understand the lifestyle of a Hobbit and encouraged me to read the book, especially when I was away from home."

Students clearly excelled with their literary studies at this creative event and were happy to receive lots of constructive feedback and rewards for their engagement with the text. Many thanks to English Teacher Mrs Keogh for organising and managing this very memorable and successful literary celebration.

For more creative examples of Year 8 waistcoats visit: www.facebook.com/STAGS.official