Art

The Department
Curriculum Leader: Miss H Bowman
KS3
What will be studied?
All students study Art at Key Stage 3, with a one hour lesson per week. We use a variety of teaching methods to study a diverse range of media from painting and drawing, 3 dimensional design and art textiles.
Year 7
The fundamentals of drawing, colour and painting are taught in year 7 via thee individual projects. Students will understand and learn about the use of tone and mark making at the beginning of the year, progressing onto looking at the colour and painting where inspiration is taken from the Fauvist artist movement. Finally students will create a sculpture linked to the theme of sea life, which pulls together all new skills learnt into a bright and exciting outcome.
Year 8
Students in year 8 are introduced to the media of art textiles, and will learn the skills to design and create a vibrant batik of a jungle scene inspired by the artist Henri Rousseau. Cityscapes and decorative architecture are focussed on in the second part of the year, where technical aspects of perspective are introduced via the creation of a detailed pen and ink drawing, inspired by a range of relevant artists.
Year 9
In year 9, students are able to consolidate the skills they have learnt so far in KS3 via the development of a fashion project, inspired by fashion design Alexander McQueen. Figure drawing and portraits are an important aspect of the course at this stage, which lays the foundations for those wishing to further their studies in art and design at GCSE Level.
What support is needed?
Students must allowed the working space at home to develop their artistic skills via a range of home learning tasks. Any visits to art galleries whether locally, or in London will always benefit students that are particularly interested in the arts.
How will they be assessed?
Assessment is carried out via extended projects which are set and marked by teachers. These projects are designed to allow students to demonstrate their knowledge and technical ability in Art. Targets are set for students during the year and progress towards those targets are monitored by frequent discussions with students and by written feedback.
---
GSCE
Exam Board: AQA
Specification Number: 8201
What will be studied?
The course provides students with the opportunity to develop visual skills and to express ideas by working through a variety of projects.There are opportunities to experiment with different media in order to explore individual strengths and preferences. A wide range of options are available and it is possible to specialise or to work in several areas.Knowledge of contemporary and historical art & design is acquired through work in school and by visiting galleries, museums, workshops and studios.
This course is suitable for students who are:
keen to develop their visual skills
committed to and love art
creative, enthusiastic and imaginative
able to sustain an investigation
able to enjoy visits to galleries, museums, workshops and studios
willing to experiment and take risks in their work willing to review their progress and make improvements.
Learning Methods
The GCSE work includes a range of projects and workshop style sessions where girls will get to develop their skills in drawing, painting, mixed media techniques, printmaking, sculpture and Art Textiles.

Students produce a comprehensive portfolio of work which enables them to progress to level 3 courses such as A level Art and Design, A level Art Textiles or A level Photography.
How is the course assessed?
This Art and Design course is made up of two units.
Component 1: Personal Portfolio in Art and Design – internally set and marked; assessed through controlled assessment.
Component 2: Externally Set Assignment in Art and Design – externally set theme and internally marked.
Both units are assessed using four Assessment Objectives. These can be summed up as: develop, review/experiment, record and present.
What websites are recommended?
What equipment is needed?
Basic art equipment, such as, a 2b pencil, an eraser, a pencil sharpener, fine liner, scissors and a ruler. All other equipment and materials will be provided by the school.
---
A Level
Exam Board: AQA
Specification Number: 7201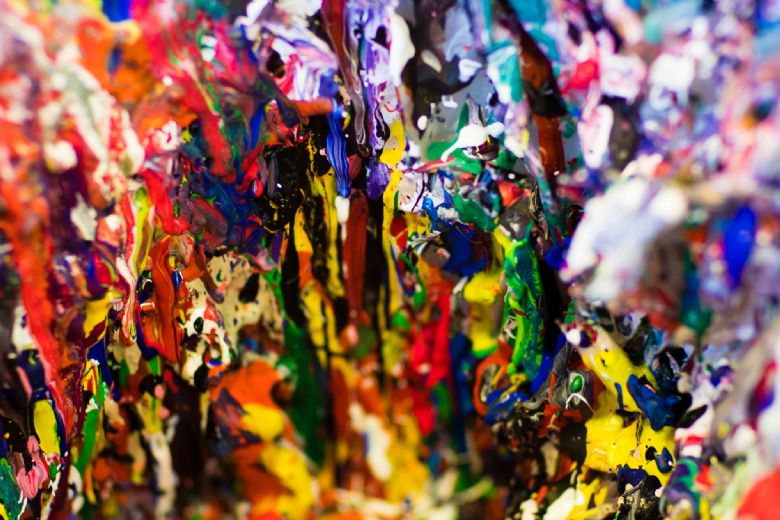 This Art and Design course includes painting and related media, with some printmaking, textile and three dimensional work. Students are able to specialise in the areas in which they are particularly interested through individual project work. Guidance is given in the use of materials and working methods, development of visual ideas and contextual studies.
Assessment:
At the start of the course, most lessons are directed towards broadening experience and the practice of basic methods and materials. Gradually during the course the emphasis changes towards self-directed projects where a more individual response can be achieved within the chosen project brief. Students are provided with a handbook which contains more guidance with specific targets and dates and room for tutorial notes.
Expectations of Students:
Students are expected to take part in personal and group visits to galleries and exhibitions in order to experience art work at first hand. Students must commit to five hours of art preparation per week. Some better quality materials and equipment, such as brushes and a portfolio are recommended beyond the basics provided by the school. These may be bought, at cost price from our art shop.
Career Paths:
Most Art & Design courses require a portfolio for entrance from which they can judge the students ability, commitment and potential for themselves. Completion of the A level course will help the students to develop a portfolio of the required standard. Many students will also go onto do a one year art foundation course prior to degree level application, although direct entry level to degree courses from school is not impossible for the most able and committed.
What websites are recommended?
What equipment is needed?
Set of paint brushes, acrylic paints, drawing pencils, soft pastels, oil pastels and oil paints.