Charity Events
Part of the ethos here at St Albans Girls' School is helping those members of our community less fortunate than ourselves.
As a school community we aim to raise £25,000 per year for local, national and international causes. Each of the seven Houses has a charity that they work with from October each school year. The Sixth Form House Captains make use of their assemblies to promote the work of their charity as well as to encourage the members of their House to support the charity through running various fundraising stalls.
As well as raising money for outside agencies, the students at St Albans Girls' School also raise funds to improve their school environment by supporting the work of the STAGS PTA.
The House Charities for 2023-2024 are:
Working alongside the House Captains, Year 12 Charity Captains run the whole school fundraising days and weeks outlined below.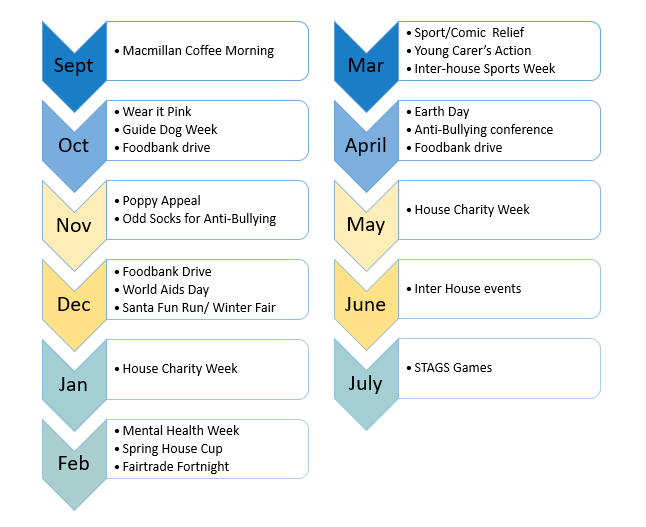 In addition to these, STAGS students also work collectively as a school to raise funds in response to natural disasters or other humanitarian crises as they occur.