Examinations
RESULTS SUMMER 2021
Results will be released to students via their school email address as follows:
A Level/BTEC - Tuesday 10th August 2021 at 8.30am
GCSE - Thursday 12th August 2021 at 8.30am
APPEALS SUMMER 2021
The appeals process for summer 2021 allows students to appeal their grade where they believe there has been an error. Please complete the relevant forms as follows:
STAGE 1
A Level and GCSE student request form for a Centre Review
STAGE 2
PUBLIC EXAMINATIONS - SUMMER 2021 UPDATE 02/03/2021
On 23rd February 2021, Gavin Williamson, Secretary of State for Education, wrote to Ofqual regarding the government's policy that this year's cohort of GCSE and A level students should receive grades based on teachers' judgement of their performance based on a range of evidence.
Please find attached below:
Letter from Gavin Williamson to Simon Lebus, Chief Regulator, Ofqual
Article from Simon Lebus, explaining the arrangements for 2021 cane be found HERE
Consultation Decisions on how GCSE and A level grades will be awarded
Consultation Decisions on alternative arrangements for Vocational Qualifications in 2021."
Please find links to some useful government and awarding body websites:
https://www.gov.uk/coronavirus
https://qualifications.pearson.com/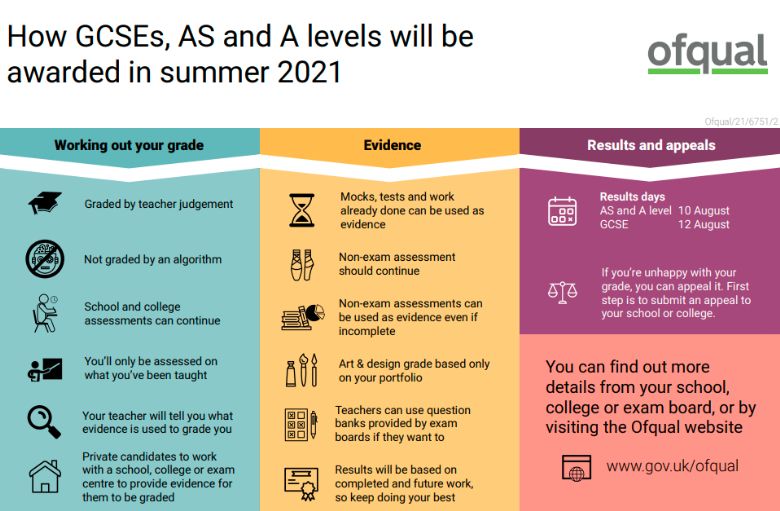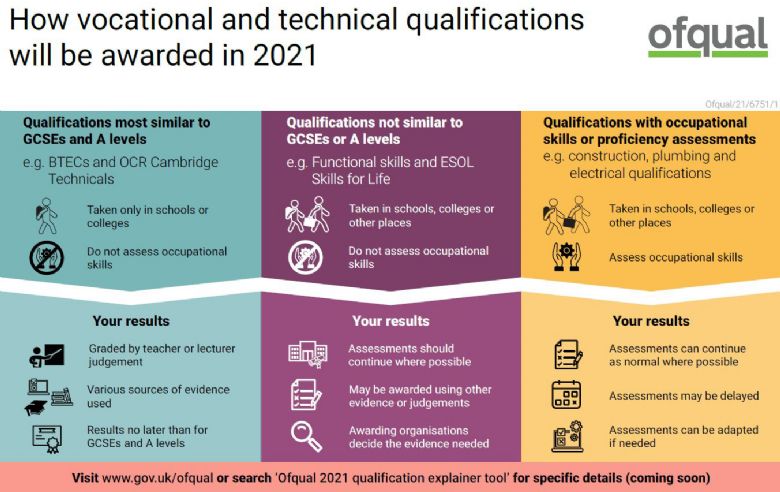 ---
At St Albans Girls' School, your daughter/son will take exams and assessments as necessary so that we can assess their progress internally and they can achieve public examination results.
Internal assessments will be taken on a regular basis in class. All year groups (except Years 11 and 13) will take internal End of Year Examinations in order to prepare them for the rigours of public exams in the future. Mock GCSE and A level Exams take place in the November/December before their final public exams in May/June. All these exams are taken under formal exam conditions, in classrooms at Key Stage 3 and in the Sports Hall at Key Stages 4 and 5.
If you have any queries about exams please contact our Exams Officer.
Information for Candidates: