Facilities & Resources

We have a friendly, caring and supportive environment. Our excellent and spacious facilities, tailored specifically for our Sixth Form students, include a quiet study room, group study area and Sixth Form Common Room with its own coffee shop, exclusively for the use of Year 12 and 13 students.
Our extensive facilities give students the space needed for quiet, independent study as well as an area for socialising with their friends.
Computers & Chromebooks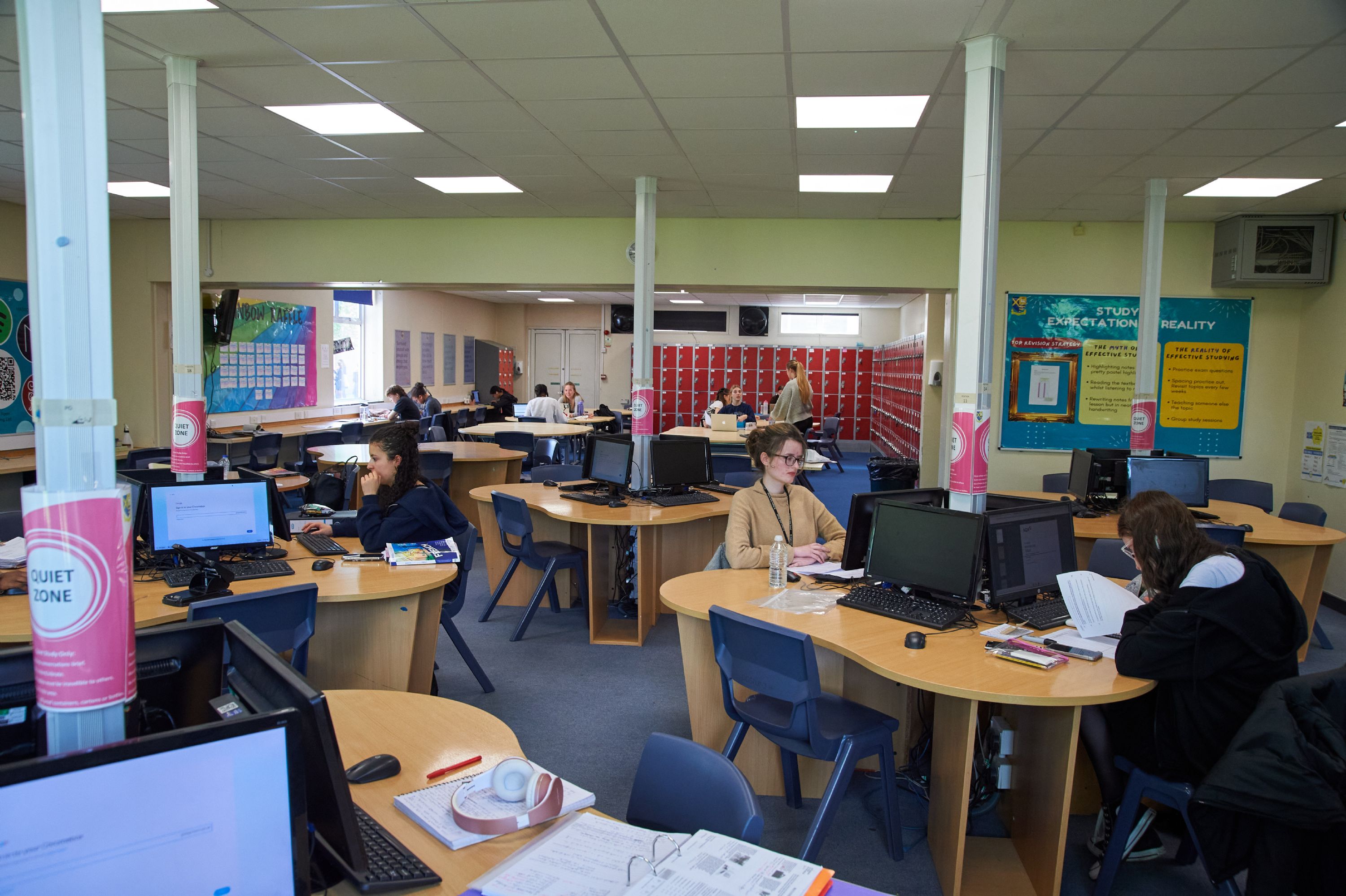 We have computers available in the quiet study room and students are also able to borrow ipads or Chromebooks for use whilst they are studying.
We believe that this will be very beneficial in supporting everyday learning, both in school and at home and assisting the development of independent studies, so vital in gaining success at A Level.
Wi-Fi
We have Wi-Fi access around the school and students are welcome to bring their own mobile devices, at their own risk, which can be charged in the Sixth Form Study area and used across the school.