Governing Body
The local Governing Body of St Albans Girls' School complements and enhances the Leadership Team at St Albans Girls' School by providing support and challenge, ensuring that all statutory duties are met, and holding them to account to ensure improving outcomes for all students.
The Governors bring a wealth of experience from a cross section of the community. They meet throughout the term at Committee level and at Full Local Governing Body meetings. The Trust Members meet annually.
The St Albans Girls' School Governing Body is a member of ATLAS Multi Academy Trust and consists of:
The Head Teacher

Up to 8 Governors appointed by the Trust Board

Up to 3 elected Staff Governors (elected by staff)

Up to 5 elected Parent Governors (elected by parents)

Up to 3 Co-opted Governors
The Academy Trust Members ('Trustees') are the Chair of Governors, 2 Vice Chairs of Governors, Chair of Finance and Head Teacher. These appoint Member Governors who bring relevant experience to the Governing Body.
The Governor with responsibility for Safeguarding is Amanda Jefferies.
Details of our current Chair of Governors - Claire Barnard, can be found below:
Governors
Margaret Chapman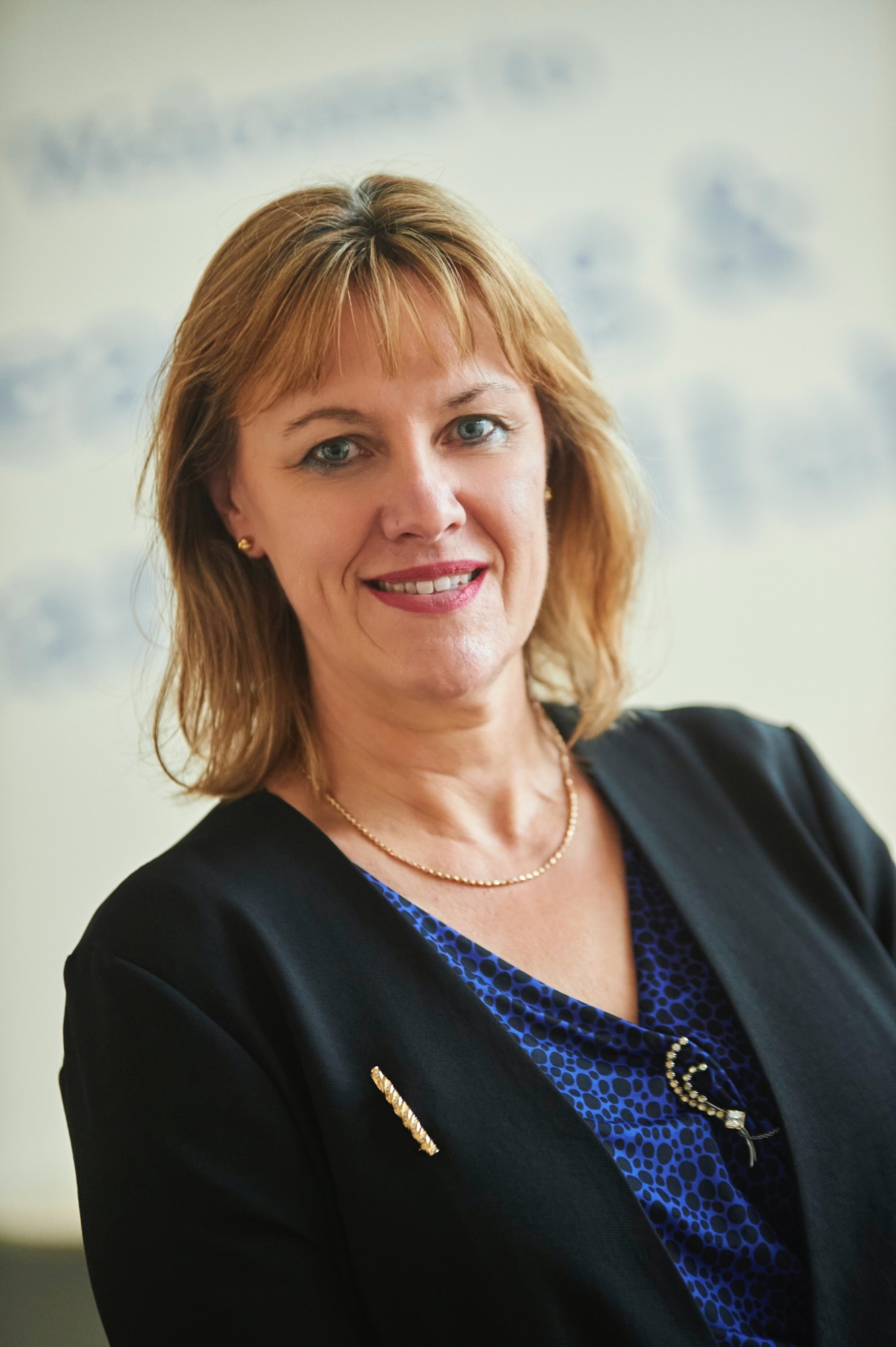 Executive Headteacher
I began my teaching career in 1988 in north London, becoming Head of Geography and leading assessment in two schools, introducing a range of measures to track student performance and raise standards, prior to my appointment as Deputy Head of The Priory School in Hitchin.
We introduced the raising boys' achievement programme and having successfully written Specialism bids in 2003, the school profile and outcomes gained considerable strength, culminating in an Ofsted Good Rating. During this time I began school improvement work with the London Challenge and within the Local Authority which I continue to do today.
I have been Headteacher at St Albans Girls' School since 2010 and following an Outstanding judgement in January 2013, I led the team to further raise standards and challenge underperformance. Appointed as a National Leader in Education and National Pupil Premium Assessor, myself and my team have supported a number of schools to raise standards. SEND provision is devolved within Hertfordshire and I lead the Higher Needs allocation for the St Albans and Harpenden areas for all young people aged 0-25. In addition, I am Governor at a Local PRU Academy as well as being a Board Member of the local Teaching School's Alliance and Education Advisor with the DFE. Most recently, I have become Executive Headteacher of ATLAS Multi Academy Trust.
Claire Barnard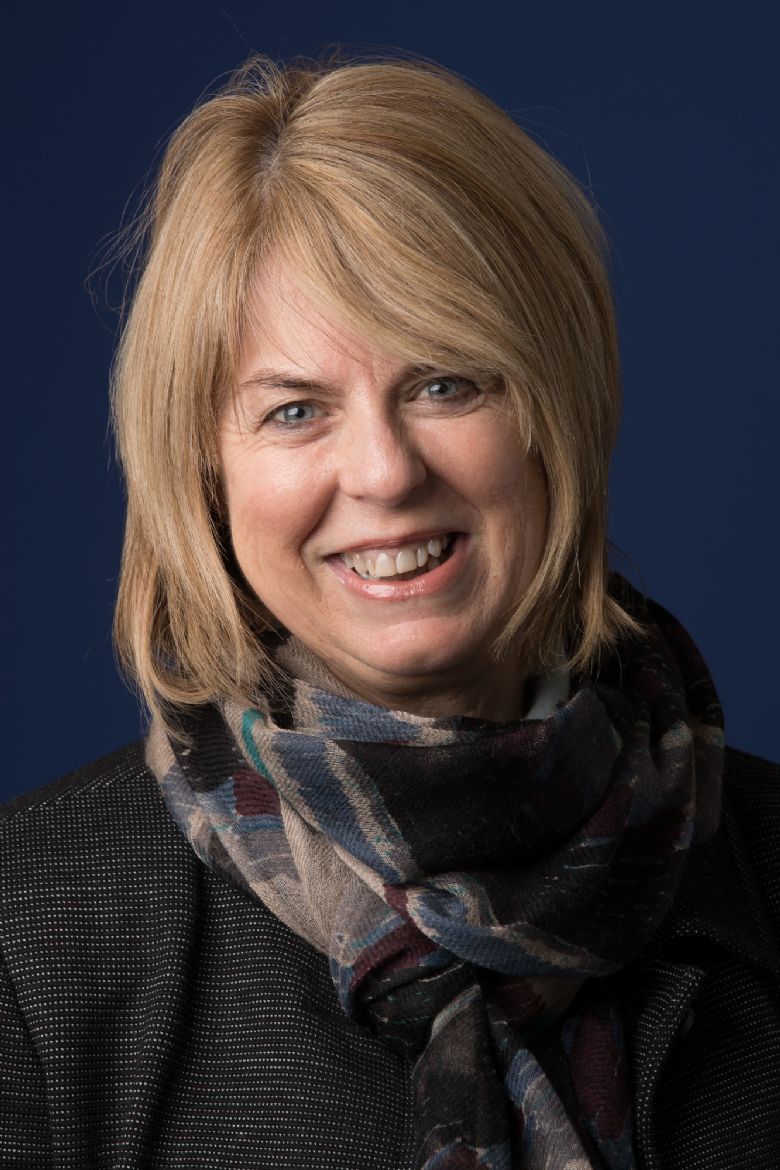 Chair of Governors - Finance, Premises & Operations
Appointed: 22 May 2001
Term of Office: 1 July 2022 - 30 June 2026
Service: Parent Governor, Community Governor, Vice Chair of Governors and Chair of Governors
I graduated from Homerton College, Cambridge in 1983, and I am a qualified teacher. I taught in both the private and state sector, full and part time. Both of my daughters went to STAGS. More recently, I have focussed on governance and school management, both as a Governor at STAGS and on appeals panels for county school admissions. I led the governing body through an OFSTED inspection, managed the successful appointment of the current Head Teacher and I bring a wealth of relevant experience as well as a vision for excellence. I am also involved in a local church teaching in Sunday School and leading adult group discussions, have established a local art group, am a member of a book club and enjoy playing instruments in a band, gardening and keeping fit!
Contact: chairofgovernors@stags.herts.sch.uk
Sarah Murphy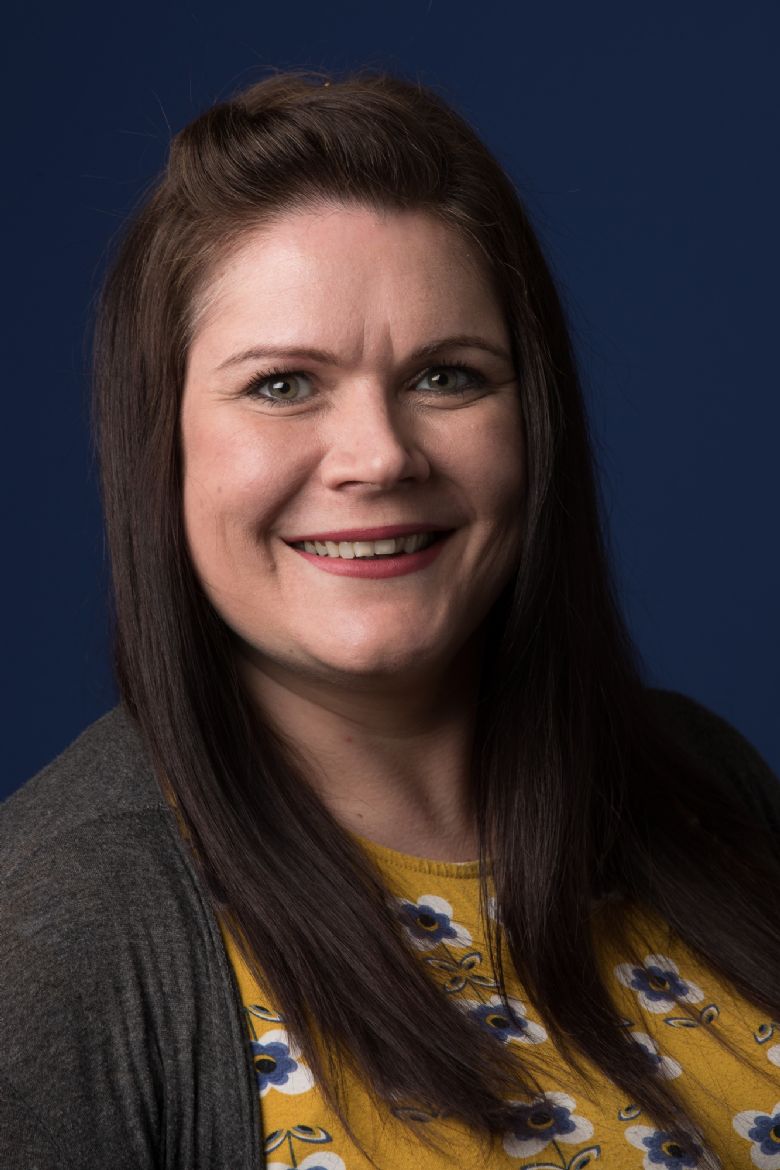 Trust Appointed Governor - Finance, Premises & Operations, Personnel & Student Wellbeing
Appointed: 26 February 2008
Term of Office: 1 March 2021 - 29 February 2024
I have been a Governor of STAGS since February 2008. After studying for my GCSEs and A Levels at STAGS, I went to Keele University and completed a degree in Psychology and Business Administration gaining a 2.1 and providing me with an interest in people in business. This led me to seek a career in the field of Human Resources. I have now been a generalist in the HR field for 15 years and am Head of HR for a top accountancy firm, giving me a good understanding of business. I am fully conversant in employment law and thrive on the challenges it presents in the workplace. I very much enjoy being a Governor of STAGS as I loved being a pupil there and want to give something back and make sure that the school excels in everything it does.
Amanda Jefferies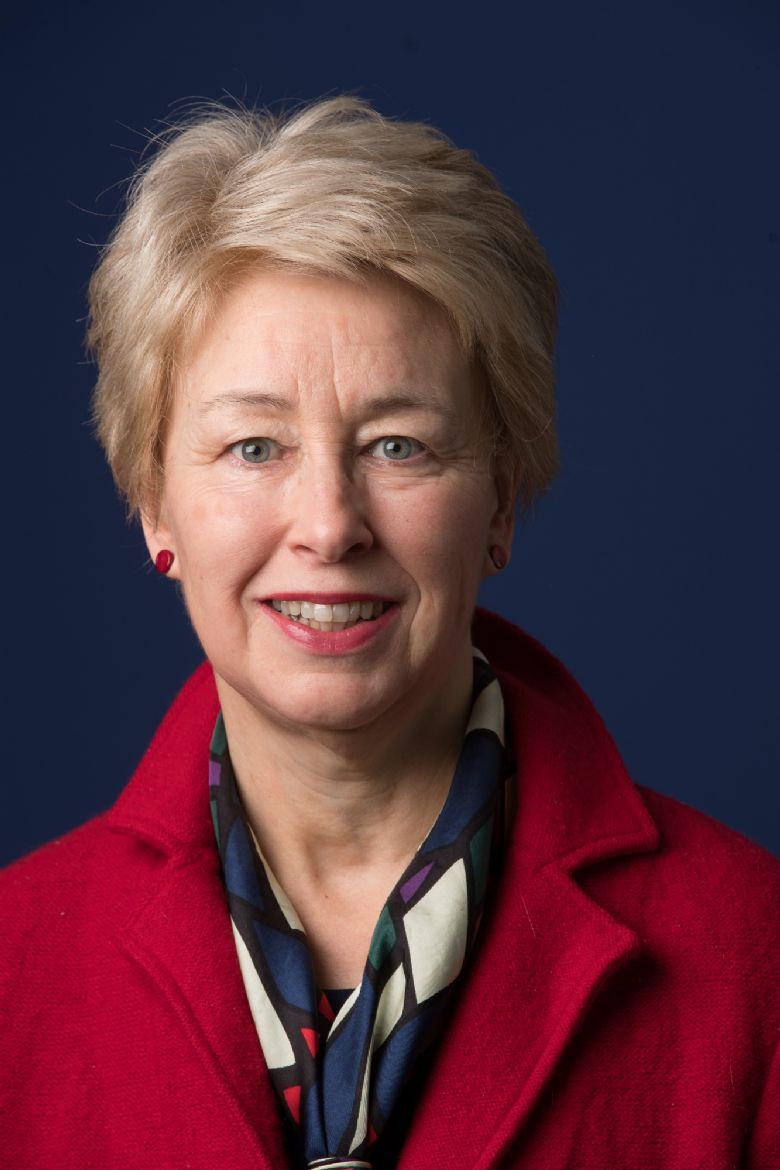 Trust Appointed Governor - Curriculum, Assessment & Standards and Personnel & Student Wellbeing
Appointed: 7 October 2013
Term of Office: 16 September 2021 - 15 September 2025
I graduated with a BA in Modern Languages and trained and worked originally as a secondary teacher. I took a career change to pursue an interest in the field of computing, and completed a Masters in Computer Science as a mature student and later a professional doctorate in Education. My current role is Professor of Technology Enhanced Learning at the University of Hertfordshire. My research focus is in developing digital literacy and exploring the role that technology can play to enhance the learning environment.
To the School Governing Body I contribute another positive example of a role model for girls' education, with a particular interest in the STEM subjects.
Clair YoungHusband-Francis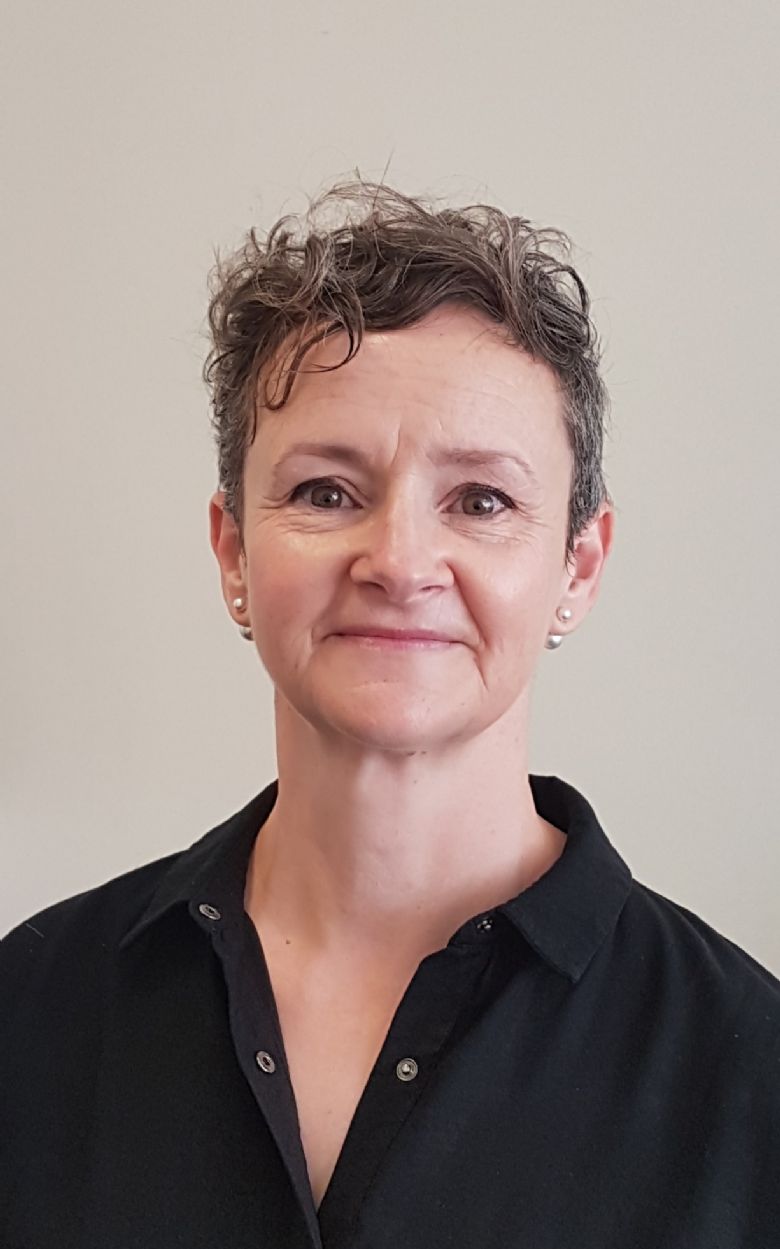 Staff Governor
Appointed: 5 July 2022
Term of Office: 5 July 2022 - 4 July 2026
I have worked at STAGS as an ADT Technician since 2019.
After completing a Fine Art degree I have continued to work as a professional artist, producing work for private and corporate commissions.
As a staff governor I am committed to making an effective contribution to the governing body, and looking forward to representing our support staff.
Chris Curtis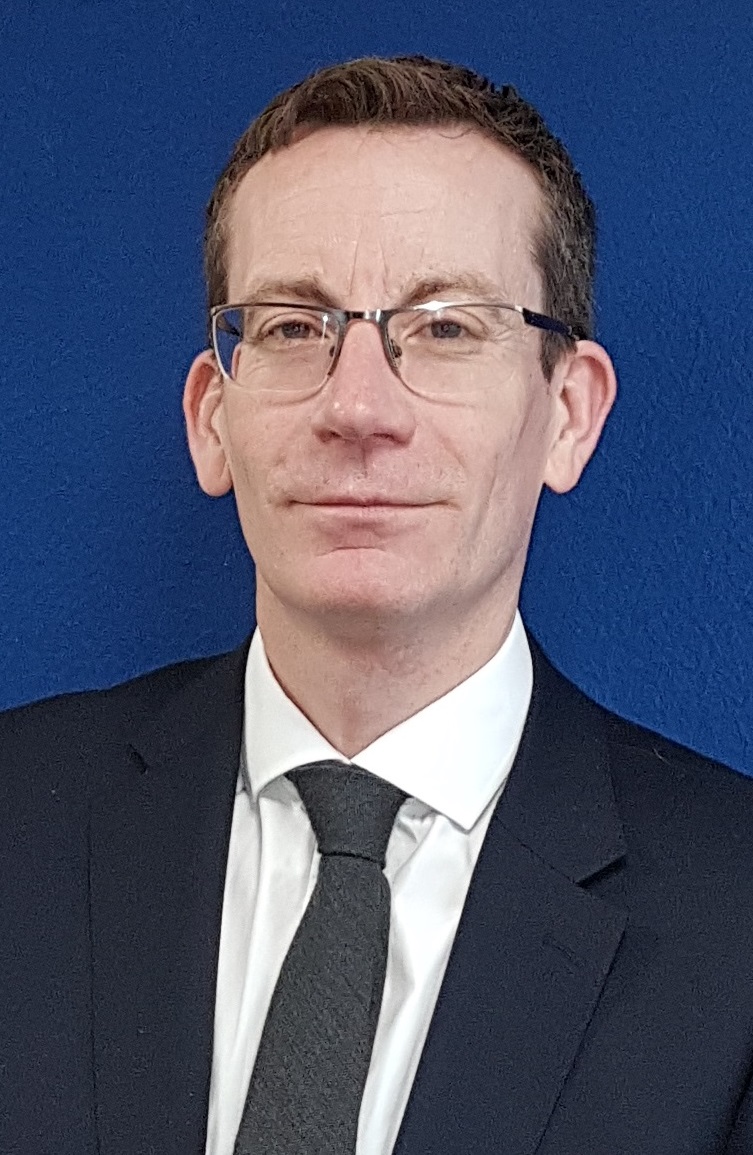 Trust Appointed Governor - Chair - Curriculum, Assessment & Standards
Appointed: 25 September 2018
Term of Office: 11 November 2022 - 10 November 2026
I am a Parent Governor, with a daughter in Year 12.
I graduated from Aston University in 1994, and have spent the subsequent 28 years working for Network Rail, holding a variety of posts in projects and operations, located across the country. In my current role I chair a board responsible for the implementation of new timetables across the rail industry.
I have an interest in Science, Technology, Engineering and Mathematics (STEM) subjects, and have a passion for developing and mentoring young people who are pursuing careers in construction and engineering. I will bring my experience in this area to help encourage the students at STAGS to consider further studies and careers in these areas, where there are a wide range of exciting opportunities.
I also have an autistic daughter, and consequently an interest in education provision for those with Special Educational Needs (SEN).
Alun Davies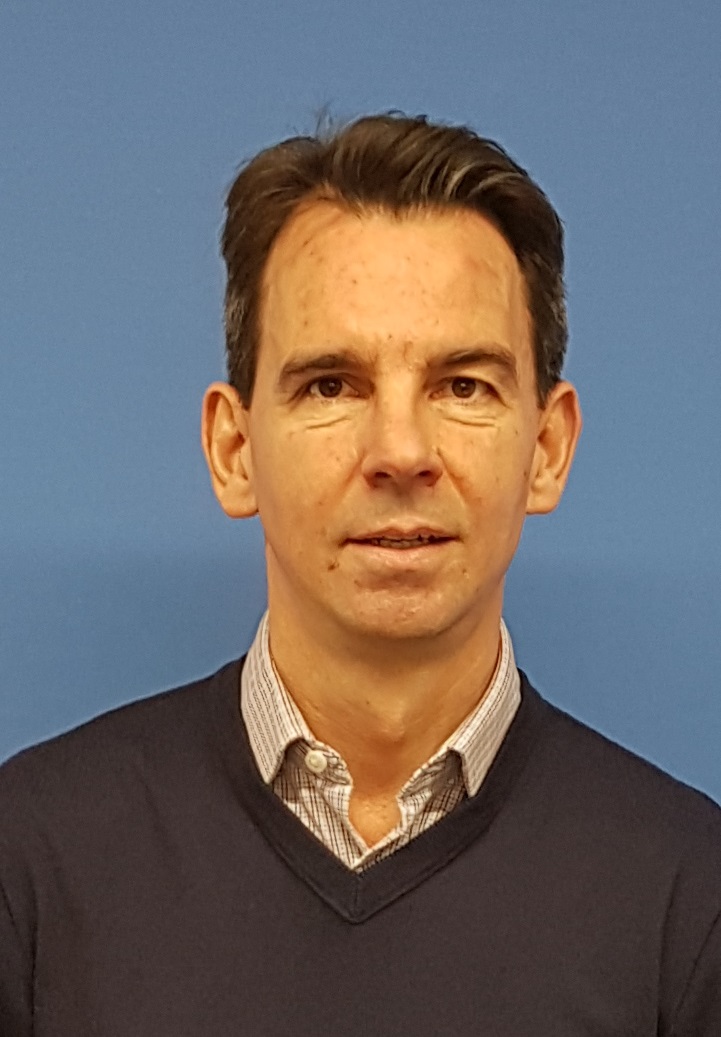 Trust Appointed Governor - Finance, Premises & Operations
Appointed: 25 September 2019
Term of Office: 25 September 2019 - 24 September 2023
I was born in Brazil and attended private school there until the age of ten before returning to the UK where I went through the state school and university system in the UK. I studied sports science and maths at Loughborough University graduating in 1995. I then passed professional accounting qualifications and worked for large financial services firms in London, Zurich and New York.

I have previously been a governor in Islington and have an interest in supporting children from challenged backgrounds. I moved to St Albans with my wife in 2011, and we now have four young children.

I currently work for a management consultancy where we specialise in data analytics projects in both the public and private sectors.
Keelin Keogh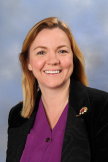 Staff Governor - Personnel & Student Wellbeing
Appointed: 23 September 2019
Term of Office: 23 September 2019 - 22 September 2023
I am an experienced teacher with a passion for improvement. I see creating opportunities for cross curricular as a lens through which to reinforce and embolden our world class teaching and learning at STAGS. My English, Film and Media subject area allows me to monitor and focus on social and emotional skills in learning. As a link governor for Primary I would like to track Literacy and achievement for an eleven year learning journey whilst continuing to promote work / life balance.
Amy Fotheringham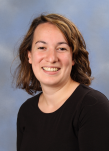 Staff Governor - Curriculum, Assessments & Standards
Appointed: 23 September 2019
Term of Office: 23 September 2019 - 22 September 2023
Over the last five years at STAGS, I have been able to implement and instil my love of learning and learning styles through my overseeing of Science and the Duke of Edinburgh Award Scheme as well as enrichment opportunities like the expeditions to Norway and South America. Through Staff Governance, I will now also be able to review and promote practice and procedures across the school - keeping wellbeing at the centre of all that we do at STAGS.
Vanessa Harris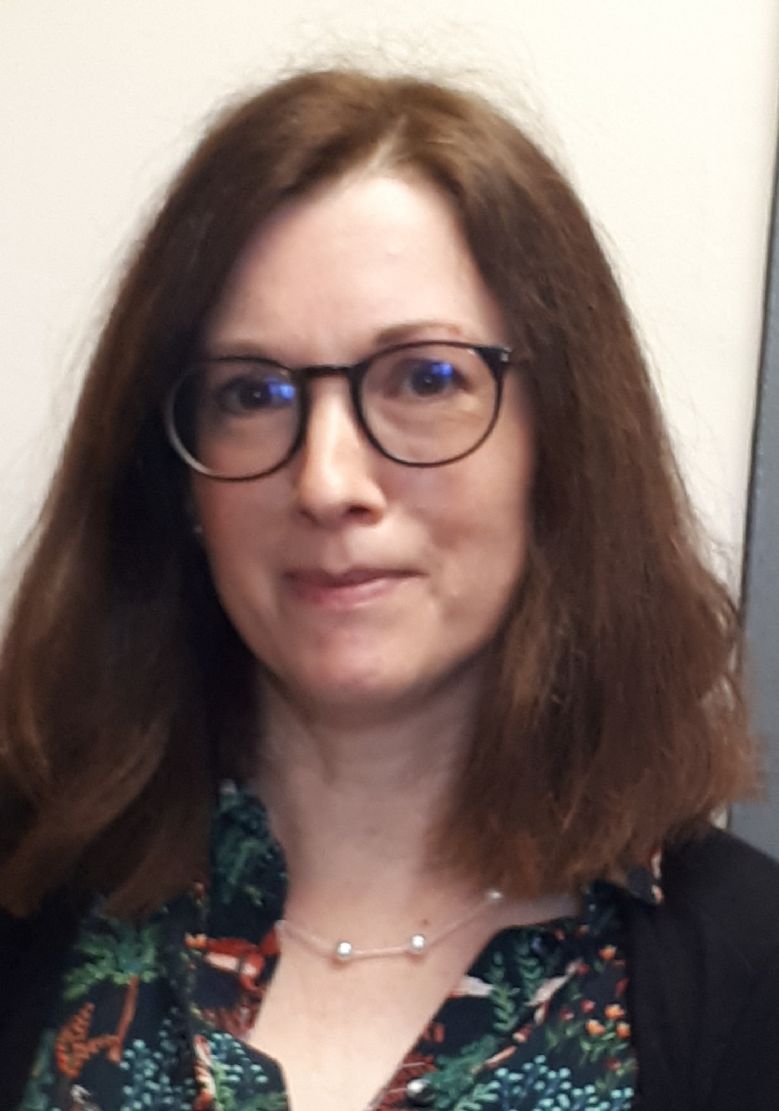 Parent Governor - Chair - Finance, Premises & Operations
Appointed: 26 November 2020
Term of Office: 13 January 2021 - 12 January 2025
With daughters in Year 7 and Year 10, I will be a STAGS parent for several years. I've worked as in-house construction legal counsel for a large development company for 18 years, and co-manage the legal team. As a result, I have interviewed and supervised many graduates, summer students and apprentices. I am a volunteer "Career Champion", promoting employability skills of school children with a focus on raising career aspirations by broadening their understanding of the world of work
Arif Devji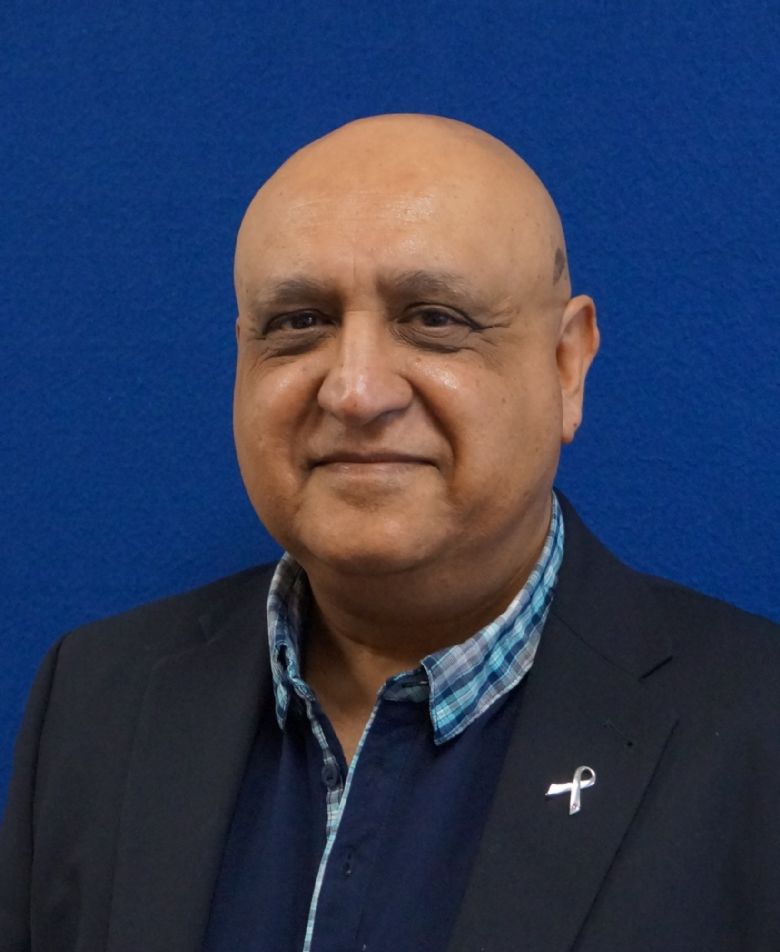 Parent Governor - Curriculum, Assessment & Standards Committee
Appointed: 18 November 2021
Term of Office: 18 November 2021 - 17 November 2025
I was born in Uganda and attended the Aga Khan School in Kampala. Coming to the UK in 1972, I have worked mainly in the pharmaceutical sector, leading teams based in the USA, UK, and Europe and recently I have started working as a Programme Manager in Local Government for two Councils in Hertfordshire with additional responsibility for Equality and Inclusion.
Graduating in Leadership and Professional Development from Hertfordshire University, and with my daughter in Year 10, I am delighted to join the governing body and hope to make important contributions to this high achieving and diverse school.
Suzanne D'Souza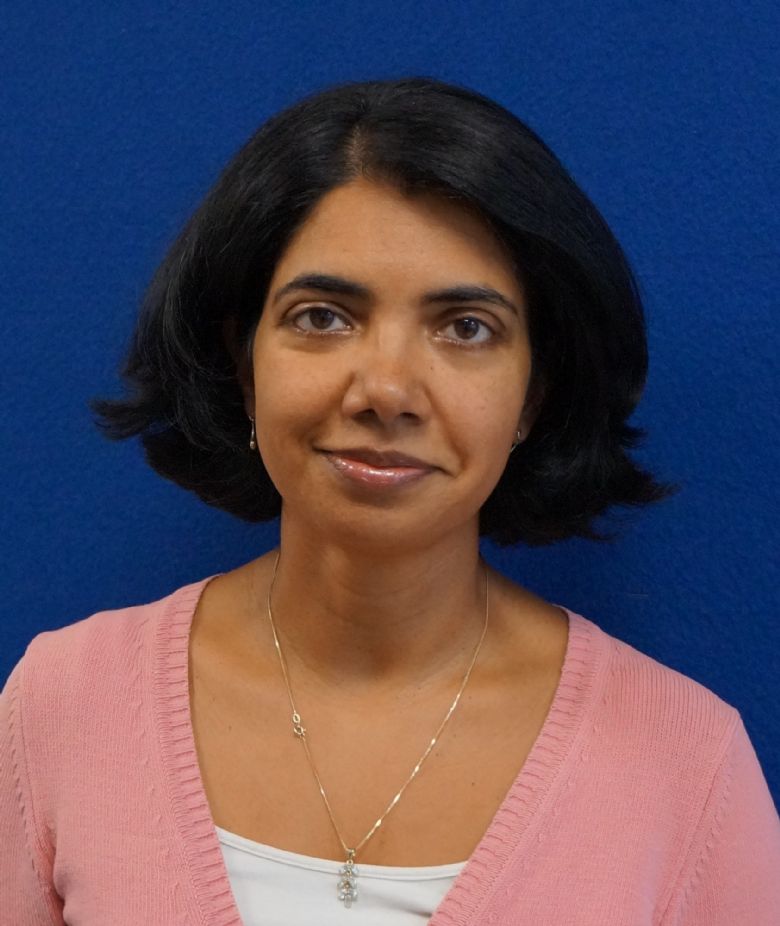 Parent Governor - Curriculum, Assessments & Standards Committee
Appointed: 18 November 2021
Term of Office: 18 November 2021 - 17 November 2025
I graduated with a BSc in Combined Science and then went on to do an MSc in Psychology. For the last 18 years I have worked for as a Process Improvement Consultant, specialising in supply chain and logistics. I analyse how organisations can be more efficient, and then set up and run projects to make the changes.
I have a daughter who started at STAGS in 2021, and I became a Parent Governor the same year. I am passionate about STAGS being the best school it can be and about helping girls to achieve their full potential. Having worked in the pharmaceutical and medical research industries for many years I have a particular interest in the STEM subjects.
Vicky Pearlman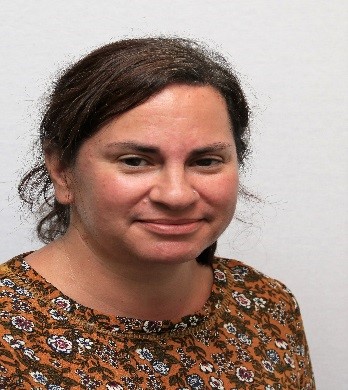 Trust Appointed Governor - Curriculum, Assessment & Standards Committee, Personnel & Student Wellbeing
Appointed: 7 October 2021
Term of Office: 7 October 2021 - 6 October 2025
I joined STAGS' Governing Body in October 2021, having previously served as a Governor at Bernards Heath Infants for eight years, five of them as Chair. At STAGS, I have a particular interest in support for disadvantaged children and pupil premium. I have a daughter in Year 7.
I trained as a social worker and graduated with a BA (Hons) in Applied Social Science (DipSW) and an MA in Social Policy.
In my working life, I am a policy development specialist and social justice campaigner. I currently lead programmes to improve stability, standards and affordability in London's private rented sector for the Mayor of London, at the Greater London Authority. Over the past twenty years, I have lead projects at Shelter, Citizens Advice, Catch 22 and Carers UK, to develop policy across a wide range of arears including housing and homelessness, disability, older people, looked after children and carers, and influence Government and other policy makers to make change happen.
I am also an Associate Governor at Bernards Heath Infant and Nursery School.
Gordon Spitz
Pa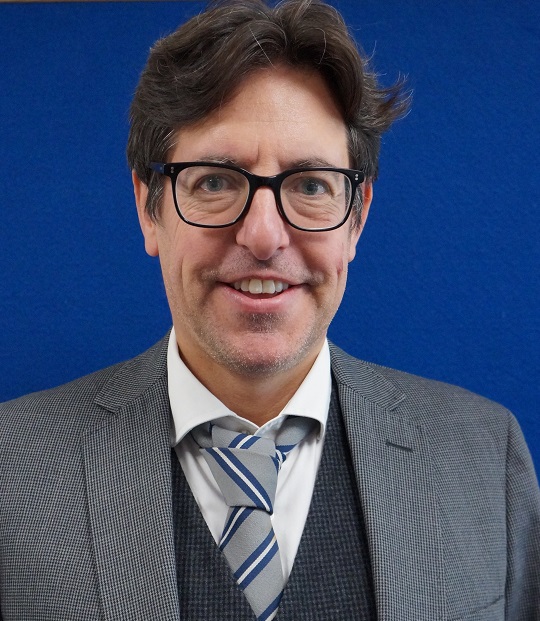 rent Governor
Appointed: 12 October 2022
Term of Office: 12 October 2022 - 11 October 2026
In addition to being the parent of a STAGS pupil, I am Head of English at Immanuel College and have worked in education for 30 years. I am a confident communicator and skilled listener who wants to support the STAGS community to help secure the best possible outcomes for all students. My skill set includes academic standards, curricular and extracurricular provision, inclusion and diversity, and conflict resolution. I enjoy music, cooking, the outdoors and (unsurprisingly) I own too many books.
Sandy Sahota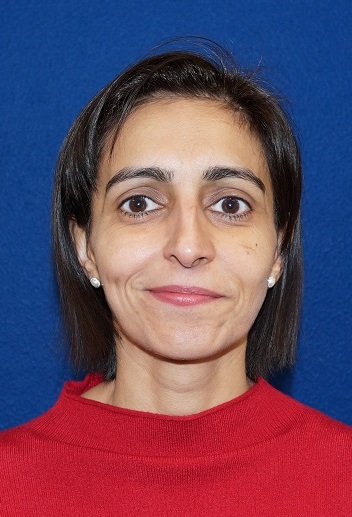 Co-opted Governor - Personnel & Student Wellbeing Committee
Appointed: 25 November 2022
Term of Office: 25 November 2022 - 24 November 2026
I see school as a place for cultivating young minds, enabling both educational and personal growth. As Co-Chair of Embrace, a network focusing on diversity, I want to continue the work being done at the school to create an inclusive environment for those from all backgrounds and abilities, encouraging empathy, inclusivity, and highlighting the value of listening to those marginalised. I am keen to support the school, both students and dedicated staff, in maintaining its high reputation for success.
Patrick Gill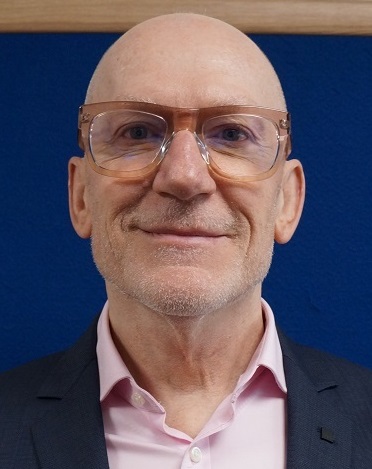 Co-opted Governor - Operations & Risk Working Group
Appointed: 25 November 2022
Term of Office: 25 November 2022 - 24 November 2026
I have lived in St Albans for 30 years am a Chartered Engineer and Chartered Surveyor and Member of the Energy Institute. I have extensive experience in the field of Property management and Development having developed and managed 3.5 million square feet over 35 years. I am the Construction Director for a large property company, and joint owner of 6 hotels in the West Country. I would very much like to bring my experience to the benefit of the school.
Kamru Miah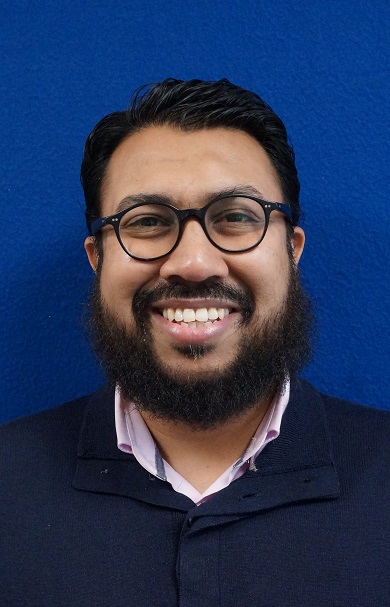 Trust Appointed Governor - Curriculum, Assessment and Standards Committee / Operations and Risk Working Group.
Appointed: 25 November 2022
Term of Office: 25 November 2022 - 24 November 2026
My family and I have lived in Harpenden for more than 10 years having previously been in London for most of my life. We currently have our eldest daughter at STAGS with our younger daughter to follow in a few years. Our daughter has, and continues to, enjoy and flourish at the school. STAGS has an excellent reputation both locally and regionally, the care, passion and dedication of the teachers and support staff is amazing, and the main reason we chose to send our daughter to STAGS.
I am also currently a Parent-Governor at a Primary School in Harpenden and supported the school through their Ofsted Inspection in October 2021. I became a governor to help the school to continue to strive for excellence for our children, and to think strategically about the impact that changes in technology and society will have on the school, and how best to take advantage of those opportunities. I hope to bring that experience and perspective to help STAGS continue to strive and maintain its high standards. I hope to be able to add value to the Governing Board and help our school continue to be a place where our daughters can thrive and build wonderful lifelong memories.
Lucy Phipps

Tru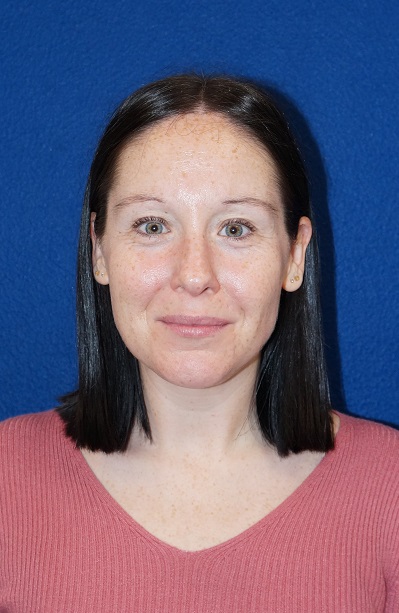 st Appointed Governor - Personnel & Student Wellbeing Committee
Appointed: 25 November 2022
Term of Office: 25 November 2022 - 24 November 2026
Having completed my secondary education at STAGS, I'm really excited to be re-joining the school community and seeing all the changes that have taken place since I left all those years ago!
I finished Year 13 in 2008 and went straight to university studying Spanish and Italian at Manchester Metropolitan University for 4 years, which included a year abroad split between Spain and Italy. After graduation, I then went to study for my Masters in International Business at the University of Liverpool.
After completing my studies I was successful in obtaining a place on the Network Rail Graduate Scheme which is where I have been ever since. I've been lucky enough to work in a range of roles during my time at Network Rail so far including frontline operations, the Crossrail project, a national electrification software development and rollout programme, and more recently within Track and Signalling engineering.
I love the breadth of experience going to work for a major STEM organisation has offered me, and although not having followed a traditional path in line with what I studied at both A-Level and undergraduate level, I strongly believe my time at STAGS had a major impact on the direction I've taken and wanting to break the mould in working as a Senior Leader within a male-dominated engineering company!
I'm really looking forward to bringing the skills and experience I've gained in my adult life back to the school and helping to shape its future direction and growth.