Music
The Department
Curriculum Leader: Mrs E Warren
Music is taught to all students in Years 7 to 9 and covers a wide range of styles from around the globe and from various points in history – from Year 7 Indonesian Gamelan and Year 8 Opera, to Year 9 Pop Songs!
It is available as an option at GCSE and A Level.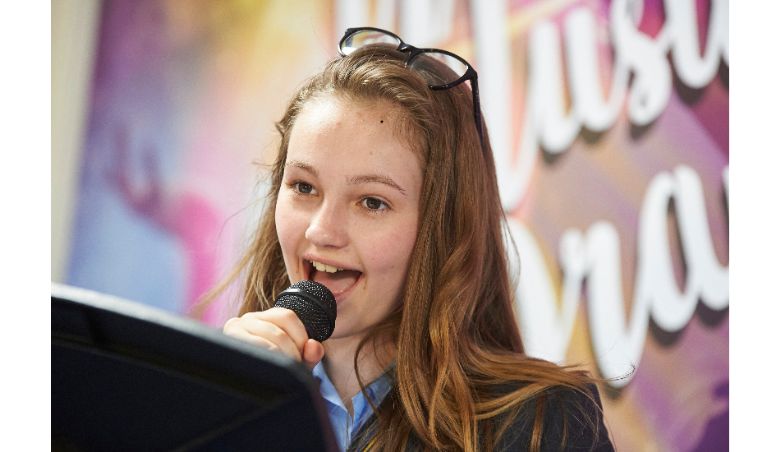 At all levels, the three main areas of focus are listening, performing and composing. Many of our students take instrumental lessons within the school day provided by visiting teachers provided by Hertfordshire Music Service.
There are three choirs, two orchestras and the Concert Band that form the backbone of the extra-curricular activities as well as many smaller ensembles such as the various string quartets, wind ensembles and guitar groups. These meet regularly at lunchtimes and after school and perform in regular concerts held at the school.
There are also termly opportunities for pupils to perform solo and smaller ensemble works in the Chamber Concerts. A highlight of the year is the choirs' performances as part of the annual school Carol Service in St Albans Abbey.
The Music Department hosts fourteen highly experienced visiting peripatetic teachers, teaching a range of instruments on an individual basis. These are highly popular and a significant percentage of students undertake such individual instrumental lessons.
KS3
What will be studied?
Year 7
The Elements of Music – exploration of the foundations of Music.
African Music
Keyboard Skills and the Circle of Fifths
French Impressionism
Year 8
Latin American Music
Jazz & Blues
Opera and Musicals
Instruments of the Orchestra and Film Music
Year 9