Online Safety
If you are worried about content you have seen or been sent online
Click CEOP to report it to the National Crime Agency
Working and studying online is an everyday part of a STAGS students' learning experience. It is our aim to ensure that all students know how to keep themselves and others safe both online and IRL.
Online Safety Education
The Online Safety curriculum at STAGS follows the Education for a Connected World Framework.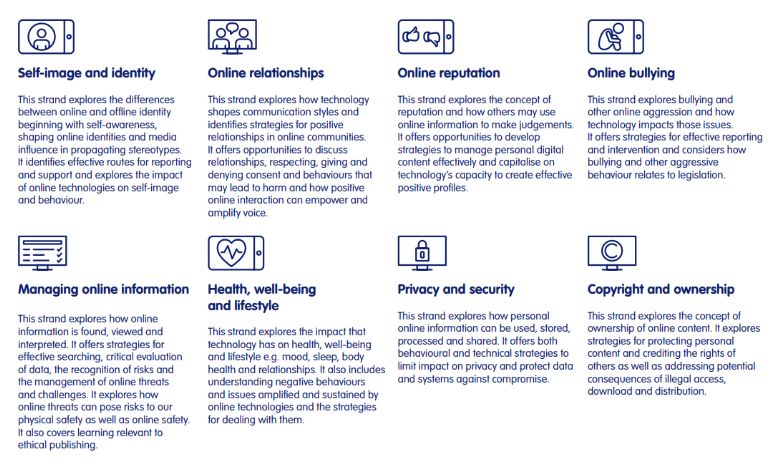 This enables the school to educate our students about the various ways that they need to maintain their own personal safety when working or socialising online in an age appropriate way and prepare them for their online life as an adult.
How can parents and carers support their child's safety online?
Keeping up with all the latest online trends and apps can be very challenging. We recommend that parents and carers use the following websites to remain up to date with the latest online safety risks their child may face.
NSPCC Online Safety Guides for Parents
National Online Safety - their newsletter provides weekly updates and is also available as an app