PTA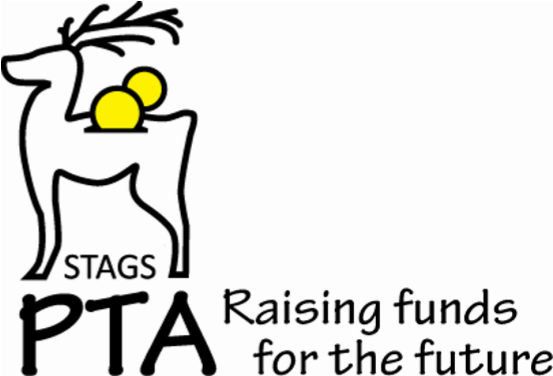 Welcome to all STAGS Parents and Carers
The key aim of the PTA is to provide opportunities for the wider STAGS community to socialise as well as provide financial support through fundraising for the school, and most importantly the students.
Our Current Project: is to fundraise to support the Centenary Legacy Projects.
Previously through our fundraising efforts, and your generous support has enabled the PTA to donate:
Full refurbishment of two Food Technology Classrooms (the PTA donated £90,000 to cover the cost of this work);
A multipurpose Dance Studio (the PTA donated £110,000 to cover the cost of this multi-purpose facility);
An extension to the canopy area to allow for additional seating during break and lunchtimes;
New sound loop in the hall;
A small tractor to enable the Site Staff to make the school playground and entrances safe during the winter months;
Sewing machines for the textiles department;
Recycling bins which were requested by the students;
Funds to refurbish the school library;
Funds to upgrade the Sixth Form facilities;
Develop a sensory garden and seating area for students to enjoy outside of lessons;
As well as many smaller items requested by the academic departments.
Our current project is to support the fundraising for the Centenary Legacy Projects which includes providing items such as:
A Centenary Garden;
An Outdoor Classroom;
A new Mini Bus.
What PTA events are taking place this school year?
Sadly due to the Covid-19 pandemic there are no events currently planned to take place
How can you help?
Parents and Carers can support the PTA in several ways.
Firstly you can become a member and attend the regular meetings. For this academic year all meetings are held online.
Dates for all meetings this year are available on the school's calendar.
Secondly you can be a volunteer at one of our events.
Thirdly, and most importantly come along to our events throughout the year. They are very enjoyable and are always raising money to support the development of STAGS.
Lastly, if you would like to make a regular donation to the PTA you can set up do this by Standing Order by completing the School Donation Form which can be found below. Alternatively you can also donate through the Gateway online payment system. If you are able to, please can you Gift Aid your donations.
We always hugely appreciate the support and generosity of the Parents and Carers of STAGS and would like say thank you for all that you do to promote and enhance the community of the school.
To contact the PTA please email pta@stags.herts.sch.uk
You can view our Data Protection Policy here.