STAGS Alumni Association
You don't need to be OLD to be an Old Girl! Any ex-student or staff member is eligible to join the STAGS Alumni. With the world of social media, it is easy to keep up with old friends and the OGA is no exception. We have an official Facebook page St Albans Girls' School OGA, please do ask to become a member and answer 3 simple questions to be accepted.
Why join STAGS OGA?
Become a lifetime member - membership is FREE
Opportunities to meet up with old friends and teachers
Annual newsletter featuring your memories
Invitation to Biennial reunion lunch with guest speaker which involves wine: laughter is mandatory!
The lunch includes a tour of the school and a chance to re-visit old haunts!
Keep up to date with what's happening at St Albans Girls' School
Donations from the Association goes to specific projects at St Albans Girls' School
The Association can assist with Year Group Reunions
Get in Touch
Email us at stagsoga@gmail.com or leave a message on the Facebook page.
Come and join the Team
Come and join the committee – we have a great, friendly team of all ages – new input is always welcome for a small commitment of around three meetings a year including the biennial lunch. Since the start of the pandemic, our committee meetings have taken place remotely, so you don't need to live near St Albans to be on the committee. Email us at stagsoga@gmail.com if you are interested!
Jo and Niki - Chair and Vice-Chair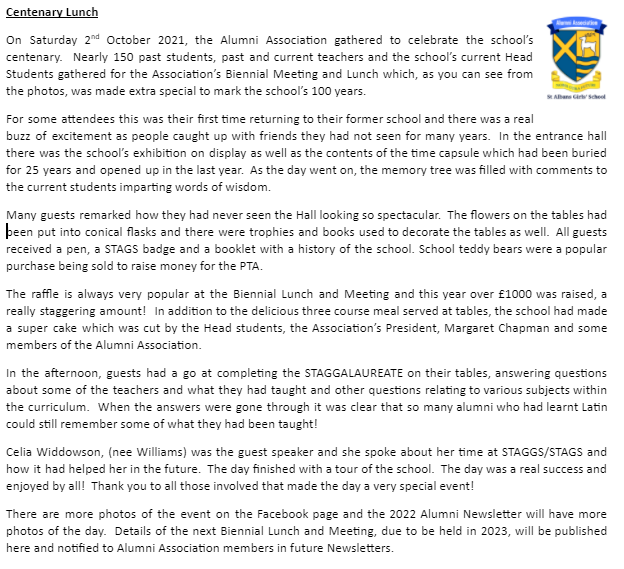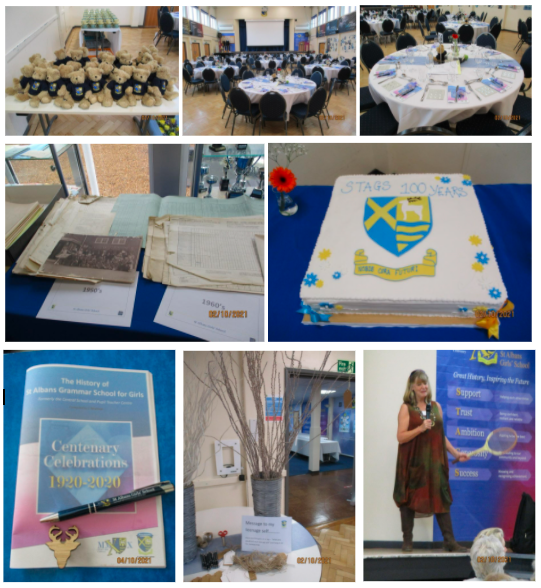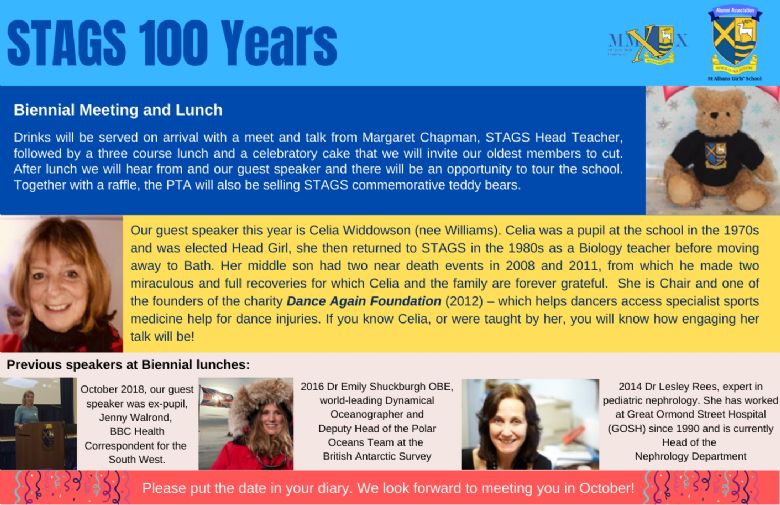 Diversity Statement
Membership shall be available to anyone without regard to gender, race, nationality, disability, sexual preference, identity and/or orientation, religion or belief.