Sociology
The Department
Curriculum Leader: Miss S Taylor
Exam Board: AQA
Specification Number: 8192
GCSE
What will be studied?
Sociology helps students develop a wide range of knowledge and understanding about society, and how sociologist's study and understand its structures, processes and issues. Sociology is exciting, interesting and relevant to students' lives. It allows them to think about the world they live in and makes them question why things are the way they are. What can we do to make changes?
Unit 1: The sociology of families and education. This Unit focuses on what society is and how it shapes us within the institutions of the family and education. Students will be given the opportunity to study social processes and issues relevant to modern social life. Students will also study theories relevant to the topic areas.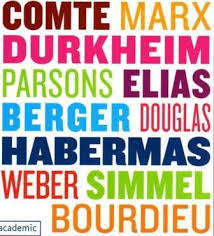 Unit 2: The sociology of crime and deviance and social stratification. Students will develop their analytical, assimilation and communication skills by comparing and contrasting sociological perspectives. They will study the criminal justice system and debate how power is used and abused in the police and courts.
Learning Methods
Sociology is studied through a variety of methods: group work, individual presentation, debates and discussions, written assignments and documentaries are just a few examples. The department has lots of resources to make the subject interesting and exciting. Most lessons allow students to apply to real life examples and therefore provides them to really think about the society they live in. The department runs a series of clubs and activities to enliven the subject; support is provided in these sessions to ensure students feel confident in their final examinations.
How is the course assessed?
Each unit makes up 50% of the total mark. There are 2 examinations which will take place in the May/June of Year 11. Each exam lasts for 1 hour and 45 minutes. Internal tests and mock exams will be carried out in order to monitor students' progress and provide feedback on their attainment and exam technique.
What support is needed?
Interventions
Course work catch up
Homework club
Mentor buddy
What texts are recommended?
GCSE Sociology: Collins
What websites are recommended?
BBC news
Collins revision sites
AQA for past papers and additional support
What equipment is needed?
A pen, highlighter, glue and pencil are essential at all times.
---
A Level
Exam Board: AQA
Specification Number: 7191, 7192
Course Content:
In the first year, the following topics are studied:
Education with Theory and Methods: In this unit we study the institution of Education and how it shapes the lives of young people in the UK. We explore the role of education through sociological studies and methods.
Culture and Identity: In this unit we study different cultures and the influence identity has on our everyday lives. We study the socialisation process and examine the different agents of socialisation in depth (media, religion, family and peer groups).
In the second year (Year 13) the following topics are studied:
Crime and Deviance with Theory and Methods: Students will study this compulsory unit which will look at how crimes are defined, why they are committed and who commits them. Deviance and cultural notions of what makes people deviant will also be explored.
The media: students will study this topic in great detail. Who owns the media and how much influence does this have on our day to day lives? We study media representation of gender, sexuality, ethnicity and class. Students will also study theoretical aspects of the media and will be expected to make links to other areas of the specification.
Assessment: