Staff Testimonials
Working at STAGS is exceptionally rewarding. Our expectations are high for both students and staff, and we all strive to continually improve and develop our practice. As part of ATLAS, we are committed to finding the best talent to work within our school. Please click here to view our current vacancies, or to join our Talent Pool, where we would be delighted to hear from you and make contact when a suitable vacancy arises.
Some of our amazing staff have shared why they think STAGS is such a special place to work below: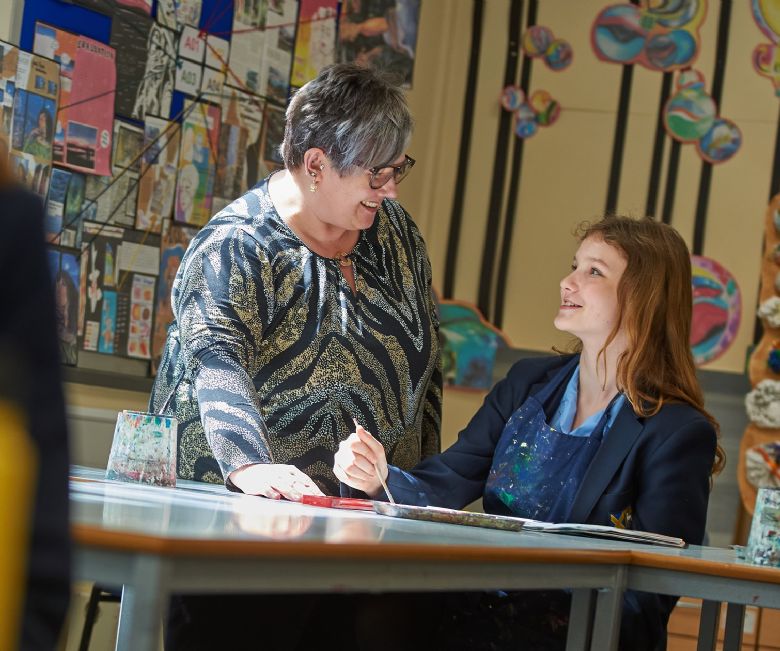 My name is Hannah and I am Curriculum Leader for Art Design and Technology. I lead a thriving and outstanding department where we offer learning opportunities in Art and Design, Photography Textiles, Resistant Materials, Food Preparation & Nutrition, and Child Development.
I have worked at STAGS since 2008. I love it here - the school has an amazing vibe to it, friendly, professional, with a strong community ethos. The students are happy and enthusiastic learners that take a proactive role in school life.
There are always opportunities to advance professionally at STAGS, with CPD opportunities tailored to the needs for the stage you are at in your career. On any typical day, I come into school for morning briefing to touch base with my colleagues. I then have Form Time and run enrichment and pastoral activities with my form before I go on to teach my lessons, or use my PPA time for planning and preparation.
I spend lunchtimes with colleagues in the communal staff room - this is a great place to catch up with other members of the STAGS team, or share best practise.
I have recently been asked to provide coaching for my colleagues as a result of a 4 day coaching course I completed that was paid for by the school. This has not only given me extra job satisfaction, but means I can support my colleagues where needed.
STAGS is a fast paced, friendly, professional and exceptional school, and I love being a member of its community.
Miss H Bowman
---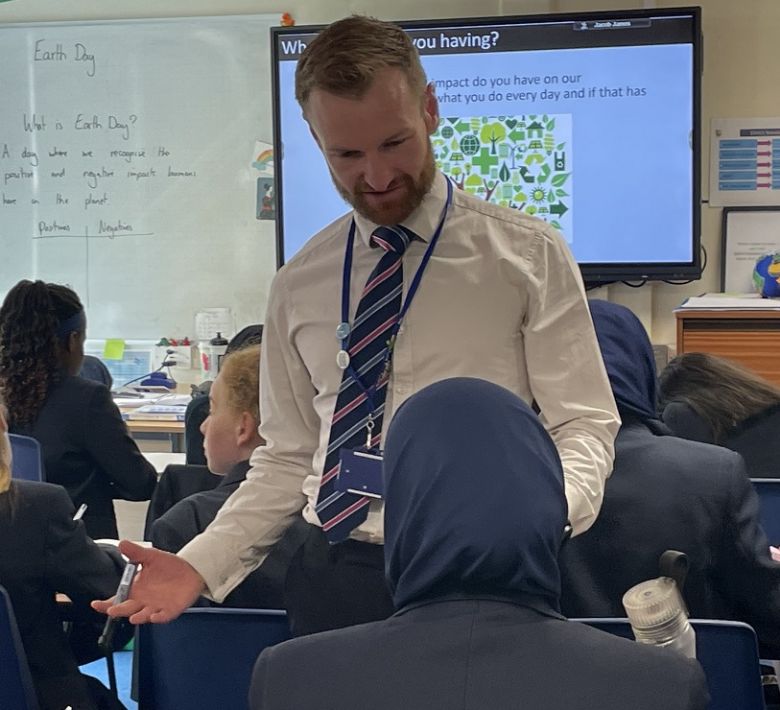 I am Mr James, Teacher of Geography and Director of Learning for Post 16. I teach, plan and assess Geography to all key stages and monitor the academic and social development of post 16 students.
I have worked at STAGS for just over a year and really enjoy the dynamic work environment with students who have a good work ethic. Every day can be different and varied as I monitor student concerns and progression, try to inspire students in my Geography lessons, mark assessed work, liaise with departmental colleagues surrounding specific topic/unit details and make sure I check up on how my Teams' day has been, all whilst drinking copious amounts of tea!
Here at STAGS there are opportunities to be involved in projects outside your day to day role. I recently worked on a project to develop a monitoring system to help safeguard students while on their Chromebooks. It allowed me to work with staff I wouldn't usually have direct contact with, which was really positive.
I really enjoy having the opportunity to bring contemporary Geographical examples into the classroom and see students grasp new concepts in lessons as well as having meaningful conversations with colleagues, as most of my life is surrounded by either talking to students or my two toddlers!
STAGS is a professional, fast-paced environment with dedicated staff and students that have a significantly increased worth ethic, which makes me feel like the time and effort I put into my planning and teaching is very worthwhile.
MR J james
---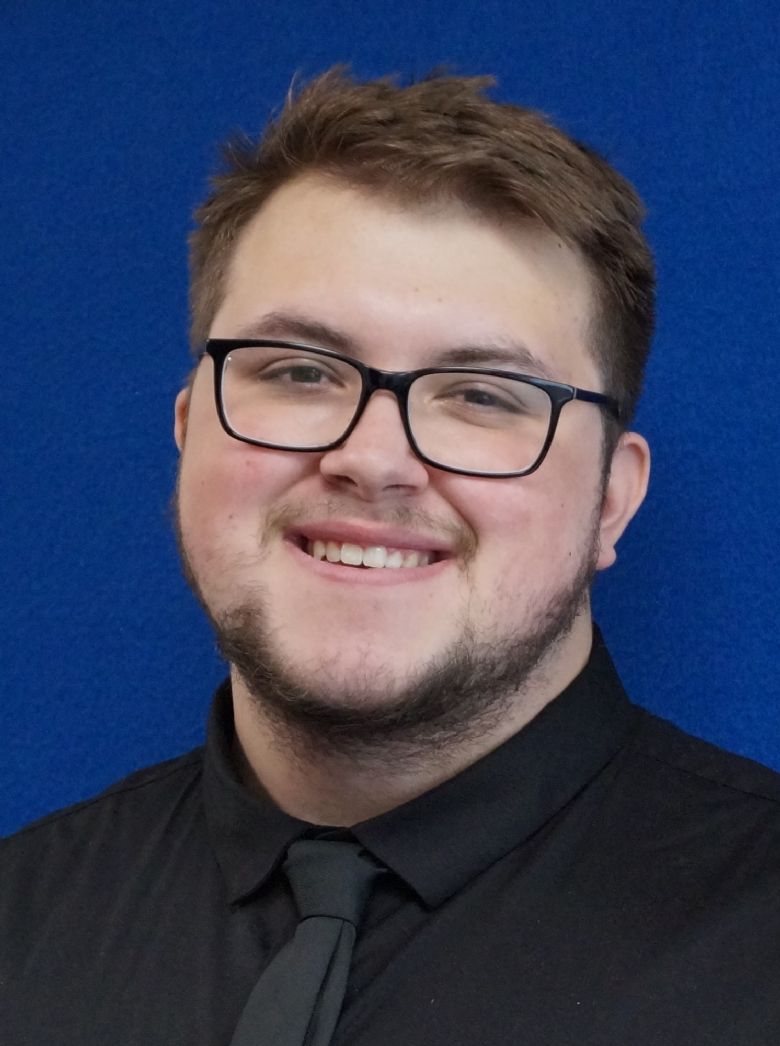 My name is Ben, and I am an IT Technician here at STAGS. My main role is to be available to all staff to fix day to day issues relating to IT. I have worked at STAGS since September 2020, where I started as an IT Apprentice. There is such a great community atmosphere in the school, and I really like a lot of the people.
My average day is getting in at 7:30, and checking over our helpdesk to see if anybody has any IT problems or issues and then I set about solving them. I also check over my emails to see what is happening during the day that I would need to set up e.g. projector for assemblies. I keep an eye on the helpdesk throughout the day to see if anything comes in that needs to be sorted straight away. Whilst doing this I am busy doing other IT tasks which often relies on help from other companies.
I really enjoy the daily level of freedom and creativity I encounter, learning new things, working with a team that is excited to engage on projects and the opportunity to engage with other members of staff. I recently completed a project on PC/Monitor roll out, upgrading offices and classrooms.
My previous job as a Customer Service Assistant really gave me some great transferable skills in customer service and stock control. As an IT Technician, I am providing a service for staff such as fixing their pc's and sorting out IT issues, as well as ensuring we have enough stock of cables, computers etc.
STAGS is very professional and really supportive with a fantastic IT team. Friendly members of staff are also very approachable.
Mr B Young